Bestselling Packaging Material
Air column packaging is usually made of PA/PE materials and has unparalleled cushion protection performance. They are widely used as protective packaging materials for glassware, ceramics, porcelain, small appliances, consumer electronics and other fragile products.
Inflating tools make your packaging process more efficient. You can use a hand pump, air compressor, or air column making machine to inflate it. The use of air column packaging helps your products reach customers quickly and safely.
Air Column Packing Film
Unparalleled cushion protection capability.
Preset valves auto hold air.
Independent continuous air columns – one breaks, others still work.
Diverse inflation tools – hand pump, electronic pump, air compressor, air column making machine.
Mutifuntion cushion ways: void fill, wrap cushion, blocking & bracing, etc.
Perforation line ( Optional ).
Heat sealed dots in the middle for easy folding ( Optional ).
Air Column Making Machine
The fast, on-demand air column making machine helps increase packaging efficiency, reduce labor and save warehouse space. Its speed can reach 15 meters to 30 meters per minute and it can make air column packaging film, air column bag and air column bubble packaging. Therefore it is suitable for large-scale industrial packaging use and packaging distributors.
S6 machine is equipped with an automatic winder ( Optional ), and the Q021 machine can inflate all air column packaging products. All machines need to be used with an air compressor.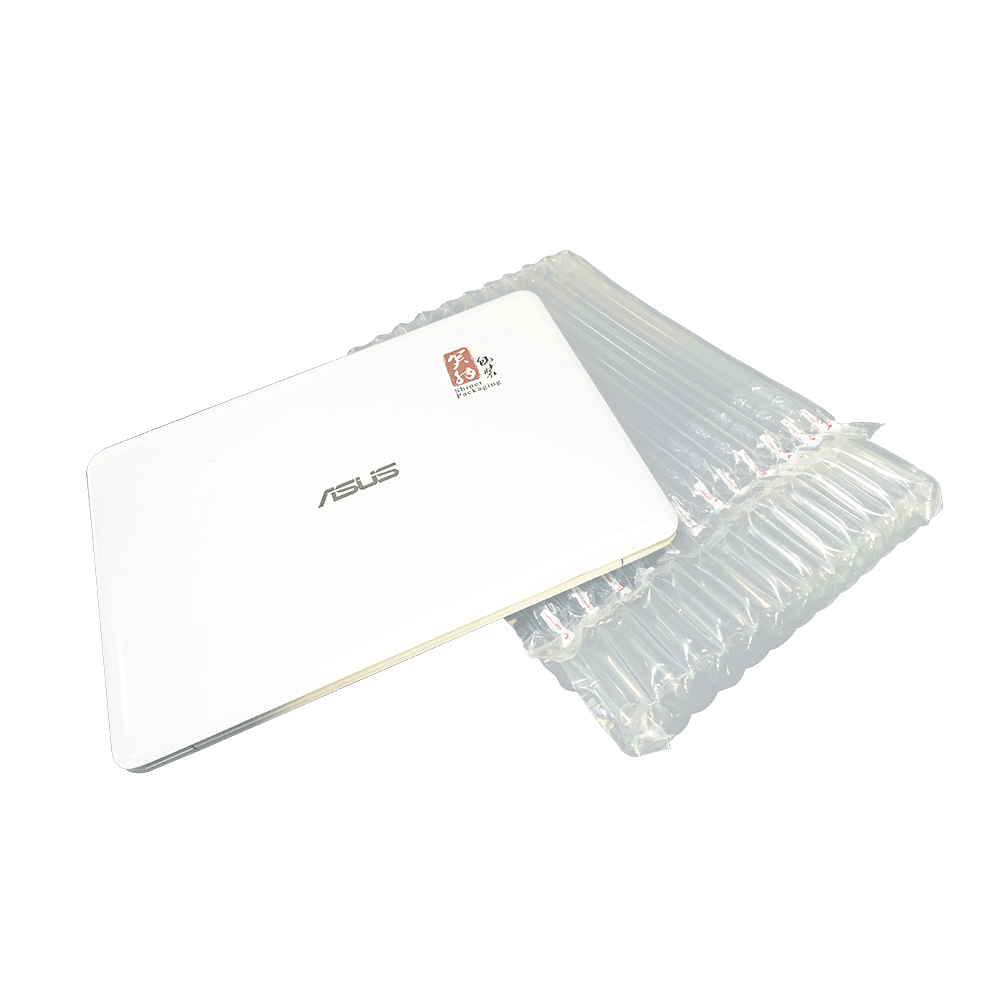 Air Column Bag
Inflate on demand air column bag ideal for protecting fragile products.
Diverse inflation tools – to inflate using an air compressor or manual hand pump.
Perforation line between bags when it comes in roll ( Optional ).
It can be customized according to your product size.
Hygienic – food level material.
Environmently friendly – recycle.
Transparent packaging helps display product image.
Enhance your brand Image with logo / slogan printing. ( Optional )
Air Column Bag for HD
shiner
2020-05-22T07:35:58+00:00
Wine bottle package - keep your wine bottle safety fragile
Packing frame artwork need extra attention for shipping. If
How to customize an air column bag for the