Recent year, inflatable protective packaging materials are more and more popular. Like bubble wrap rolls and air pillows
And more and more people are looking for purchasing this kind of packaging material for own use or reselling.
However, some of them stand still after knowing that inflating these HDPE/LDPE films need air cushion machines.
From my perspective, do not think that buying an air cushion machine is costly. You will only know its benefits after having it.
For example, you can work more efficiently and shorten the packaging process. Also, it takes less space and less storage cost.
Besides, ShinerPack air cushion machines are stable with long service life if you could maintain the machine well regularly.
For example, replacing the belt, blade and hot temperature adhesive tape.
ShinerPack provides several models of air cushion makers for meeting your demand: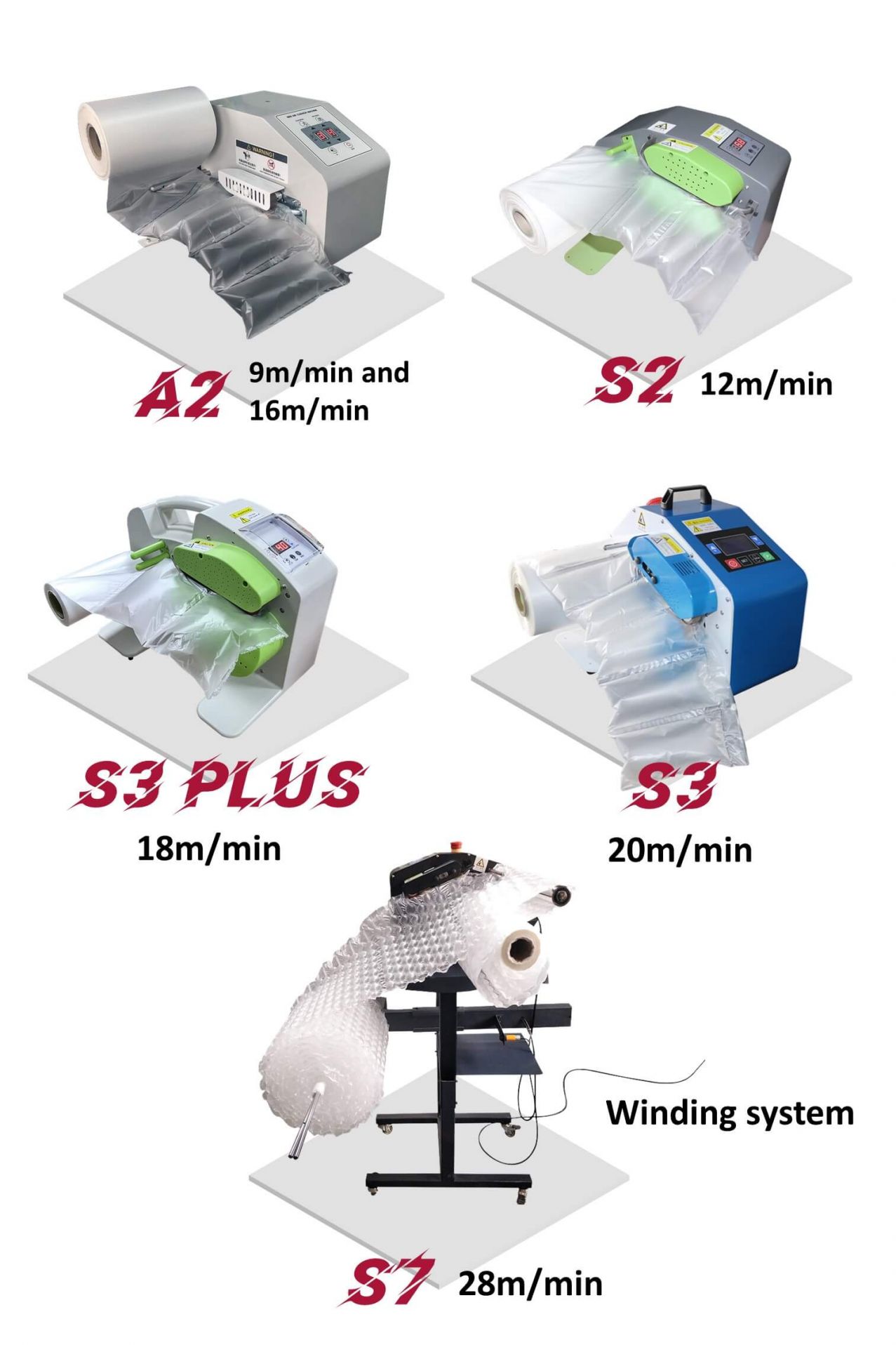 All these models of air cushion bubble machine can inflate many types of films. ShinerPack standard cushion films include: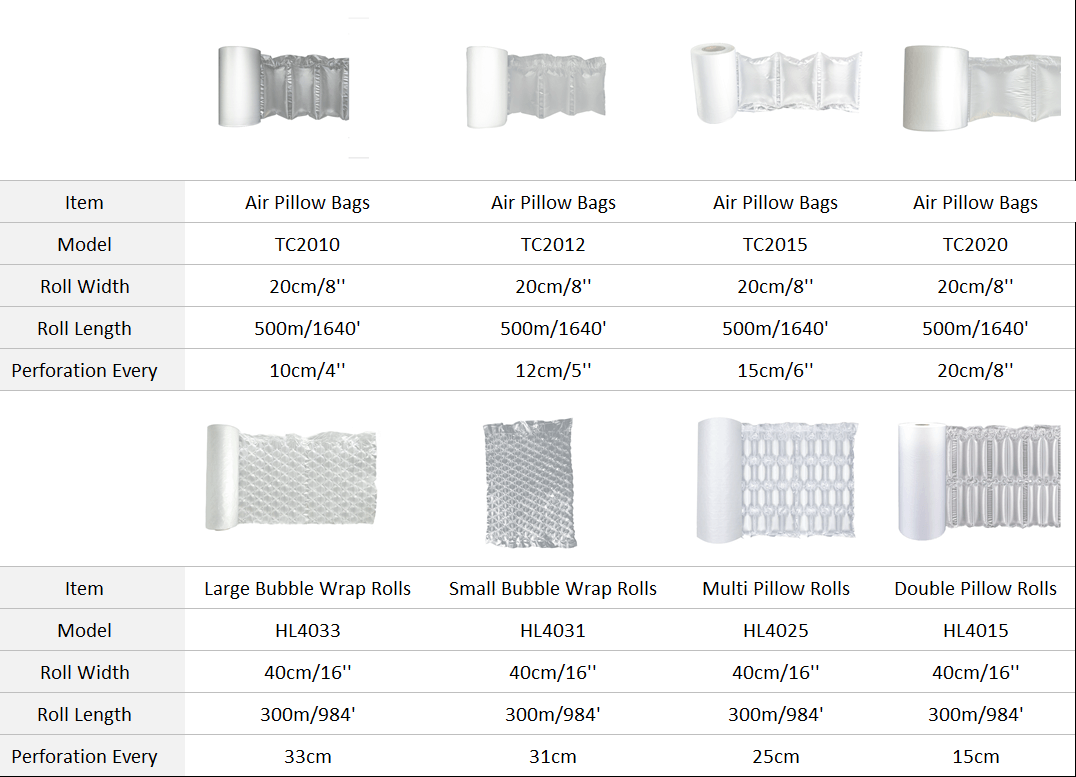 inflatable bubble wrap rolls – large bubble wrap rolls 40*33cm and small bubble wrap rolls 40*32cm
air pillow packaging – 20*10cm / 20*12cm / 20*15cm / 20*20cm / 20*25cm / 20*30cm
multi pillow rolls – 4 rows 40*25cm/ 5rows 40*32cm
double pillow rolls – 40*15cm
If you want to know more about air column bags, welcome to call us at +8618813757871 or email us at sandy@shinerpack.com