How to customize an air column bag for the products that need to be packed? Here we will show you 6 steps to customize an protective column bag in a fastest way.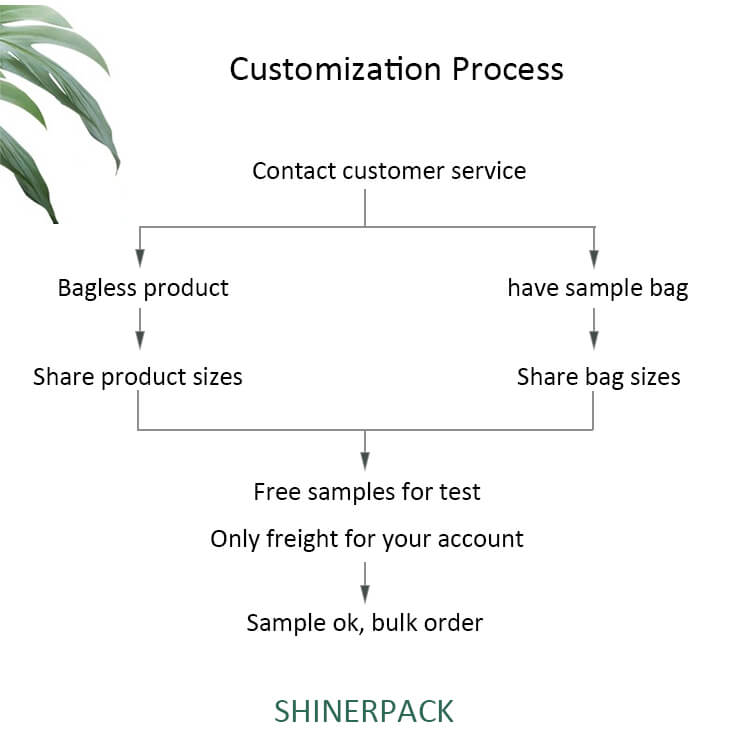 1. Contact our customer service
2. Tell us whether you have purchased the bags before for your product packed
3. If you have not bought the sample bags before for this product packed:
If cylindrical product, please share us the diameter and height.
If square-shaped product, please share us the length x width x height.
If irregular product, please share us the product image and the longest side of each side. Or send us the product samples by express. We will customize bags and test for your reference.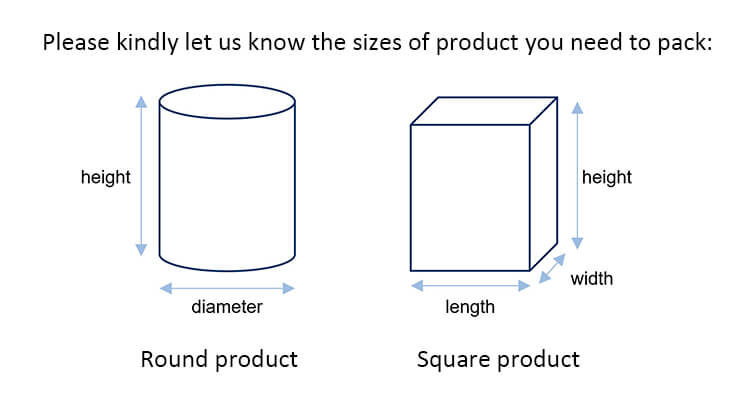 4. If you have bought the bags and have a sample at hand
please share us the bag size details as image below. It would be better if provide the bag image and the product packed image and sizes.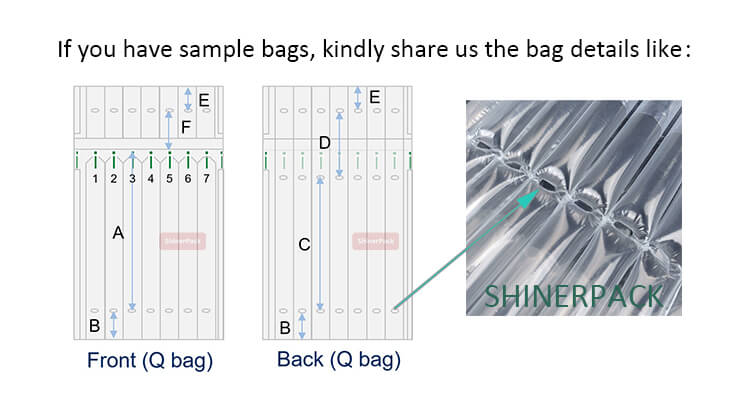 5. Sample design and making
After checking your product details, we will design suitable sample bags 1-3pcs for you to test with free of charge. Only freight for your account.
6. Bulk order
Finally, once sample confirmed, bulk order then.
All in all, if you want to customize air column bag samples, you need to let us know your product details. The more details, the better.
If you want to customize air column bags, welcome to call us at +8618813757871 or email us at sandy@shinerpack.com
FAQ:
Can we provide the sample bags flat sizes (height and length of the flat bag)?
Please remember that if only the flat sample bags' sizes provided, we cannot make the same bags. The reason is that the heating point could be different distance between each others. And different distance of heating point creates different sizes of air column bags. That is why we need the details as the step 4.
If you want to know more about air column bag, here are some related articles you could find:
Air cushion machine or air column machine?