Bubble Wrap Packaging Film
Bubble packing film is an excellent packaging materials to line boxes, wrap corners or fold to hold your products in place. It is perfect to wrap pottery, glassware, electronics and other breakable or fragile items.
Simple, easy to use.
Save valuable warehouse space. One roll film makes several times the volume of bubbles.
With S7 air cushion machine, makes up to 30 meters per minute of air bubble wrap.
Optional materials: nylon, hdpe, ldpe, biodegradable pe.
Optional bubble size: 33mm*15mm, 20mm*15mm (inflated).
Default perforation line added every 330 mm.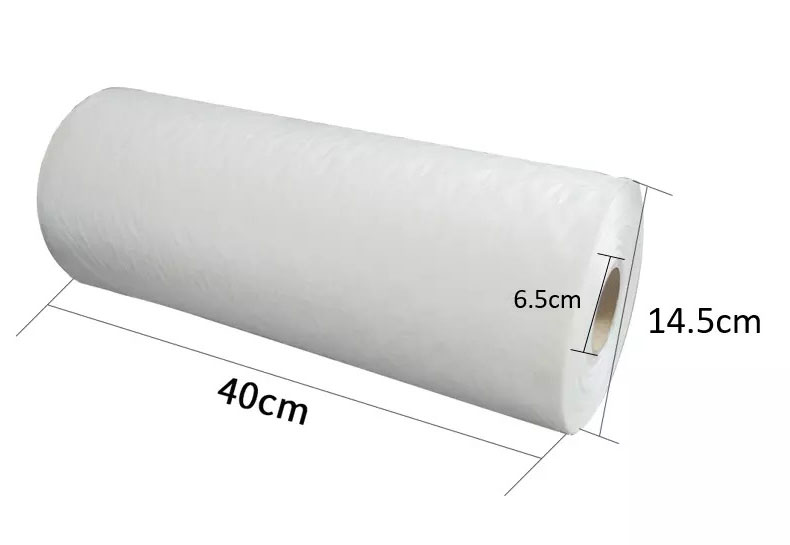 SKU: HL4033
Material: Hdpe / Ldpe / Nylon
Size: 40cm*300m per roll
Bubble size: 44mm (before inflated)
Thickness: 20±2 micron
Weight: 4.2kg per roll
Logo Printing: Accepted
Certificate: SGS, RoHS, Msds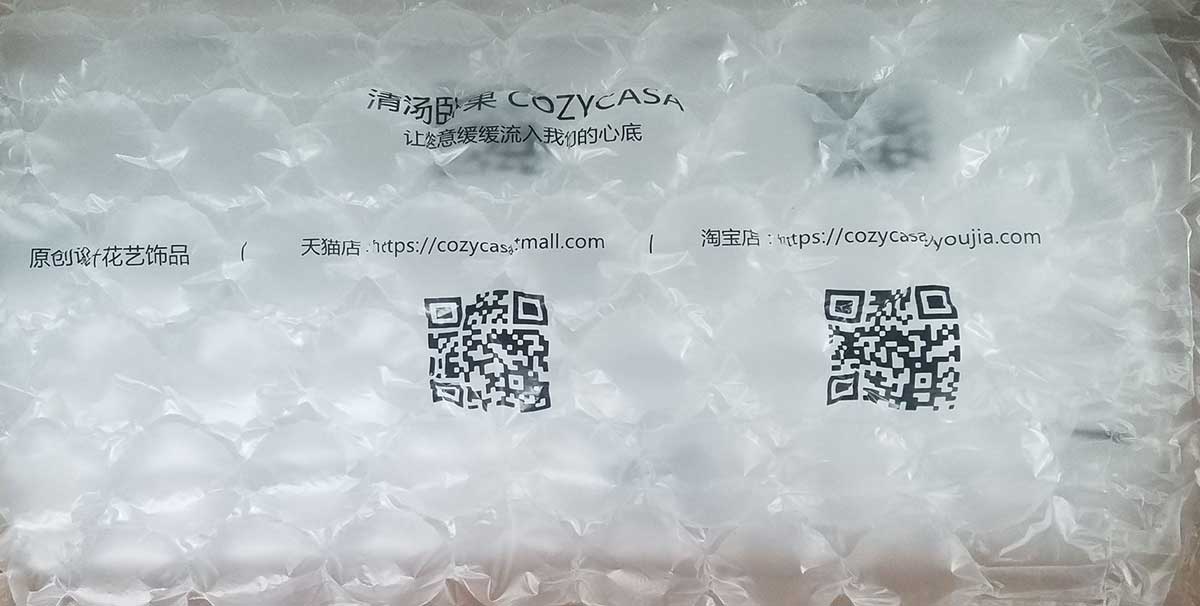 What machine can make bubble wrap packaging film?
The upper edge of bubble cushion film is sealed forming an inflatable channel. So, if your air cushion machine can make air cushion film with inflating channel, it can make our films.
We supply S2 air cushion machine (12 meters per minute), S3 air cushion machine (15 meters per minute), s7 air cushion machine (30 meters per minute). They work well with air pillows, bubble wrap film, sausage bubble cushion film, bubble bags roll.