Shiner Packaging manufactures and wholesells series of air protective packaging solutions designed to protect your valuable products throughout the entire packing during transportation and storage process.
As one of our core capabilities, Shiner Packaging provides customized air packaging services for your special products. It includes Logo & picture printing, tailor-made air column bag, chosable thickness, optional materials, etc. Shiner Packaging runs the production lines up to your requirements.
Our main products are air pillows for shipping, air cushion machine, inflatable bubble wrap film, air column packaging and air column making machine.
WE PROTECT YOUR PRODUCTS WITH QUALITY
Our variety of air packaging products includes
Void Fill Packaging Material: inflatable air pillow, single valve air pillow, manual inflatable air pillows
Cushionning Film: air bubble quilt, air column packaging film
Air Protective Bag: air column bag, bubble protective bag
Blocking & Bracing: dunnage air bag, manual inflatable air pillows
Suspension air packaging
Custom Picture & Logo Printing
Printing your logo or slogan on your air cushion packaging leaves impressive image of products or corporater to your customers.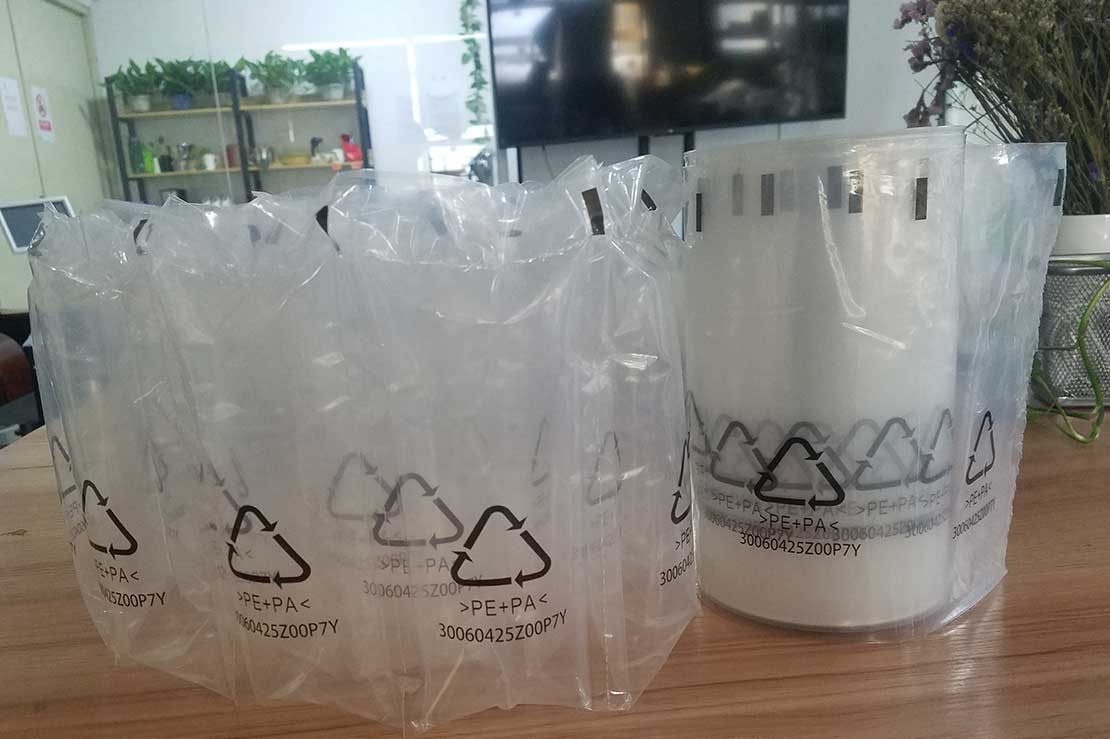 Custom Air Column Packaging
Tailored air packaging to the shape of your product for better cushioning protection help you to control shipping damage.